Welcome to AJ's Tree Service
Proudly servicing Western New York for over 20 years
AJ's Tree Service LTD has been serving Buffalo & WNY for over 20 years with quality work in all facets of tree service. We are an affordable, quality tree care service. Full service tree care. Specializing in pruning, removal, large technical take downs – damage control to property, tree consultant, fertilization, decompaction, boft bucket truck – ISA Certified Arborist – in field of trees, free estimates, insured, deadwooding, stump grinding, tree service, tree care, tree cutting, cabling, and mulching.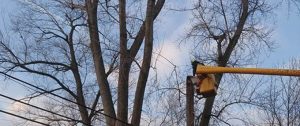 Tree Removal
Your trees mean a lot to you. A tree can be a wonderful asset or even a liability. Let us help you assess the potential issue.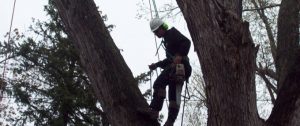 Tree Trimming
Tree trimming and pruning often encourages air circulation that reduces disease occurrences and the possibility of damage from high winds.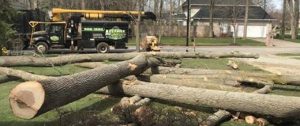 Stump Grinding
We can remove any size tree stump or surface roots hindering sidwalks,driveways, or landscaping at your home or business.